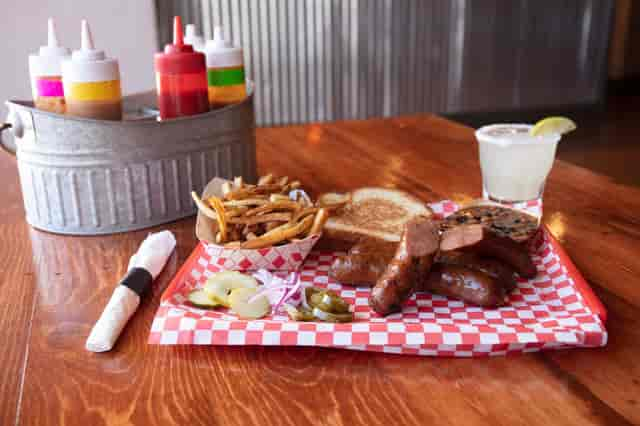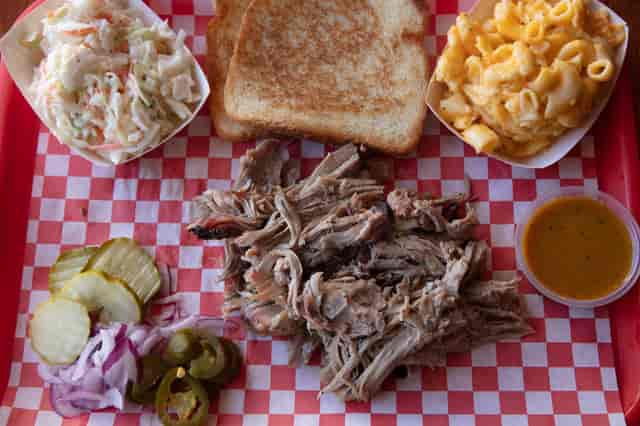 Holy Smokin' Butts BBQ
Texas BBQ In Tucson
Welcome to Holy Smokin' Butts BBQ
Hello Tucson. Welcome to our family owned and operated BBQ restaurant. Come get a taste of the Texas style BBQ that our guests and restaurant reviewers have raved about! Check out our new location at 6940 E. Broadway Blvd.
Perks
We support our first responders; all first responders always receive 10% off.

Join the Butt Club! Come in-store and pick up your Butt Club card to receive 15% off for a year (excluding alcohol).
Tucson AZ 85710, Gaslight Theater Complex
6940 E. Broadway Blvd.
Tucson, AZ 85710

Tuesday - Saturday:
11:00 am - 6:00 pm
We have changed our operating hours from 11AM-6PM until 01 May 2020. Thank you for understanding.